History
Relentlessly following the mantra "Serve the Community and Success Will Follow,"  Robert J. Boisclair founded Boisclair Corporation in 1974. His approach compelled each venture to contribute both aesthetically and economically to its local community; specifically benefiting them by means of increased tax base revenues, addressing housing needs, or the addition of community jobs.
Since its inception, the Boisclair Corporation has been positioned in the forefront of real estate development & construction in areas of multi-family housing, commercial, office & retail space; and frequently exceeding performance promises in tax base projections.
Our mission has always been to provide housing for all.  For over 50 years, our portfolio has included Section 8, Tax Credit, Market, Student, Seniors, Luxury, and Family housing.  Our recent resyndications allows us to provide housing for the homeless and disabled. We are proud to serve the community.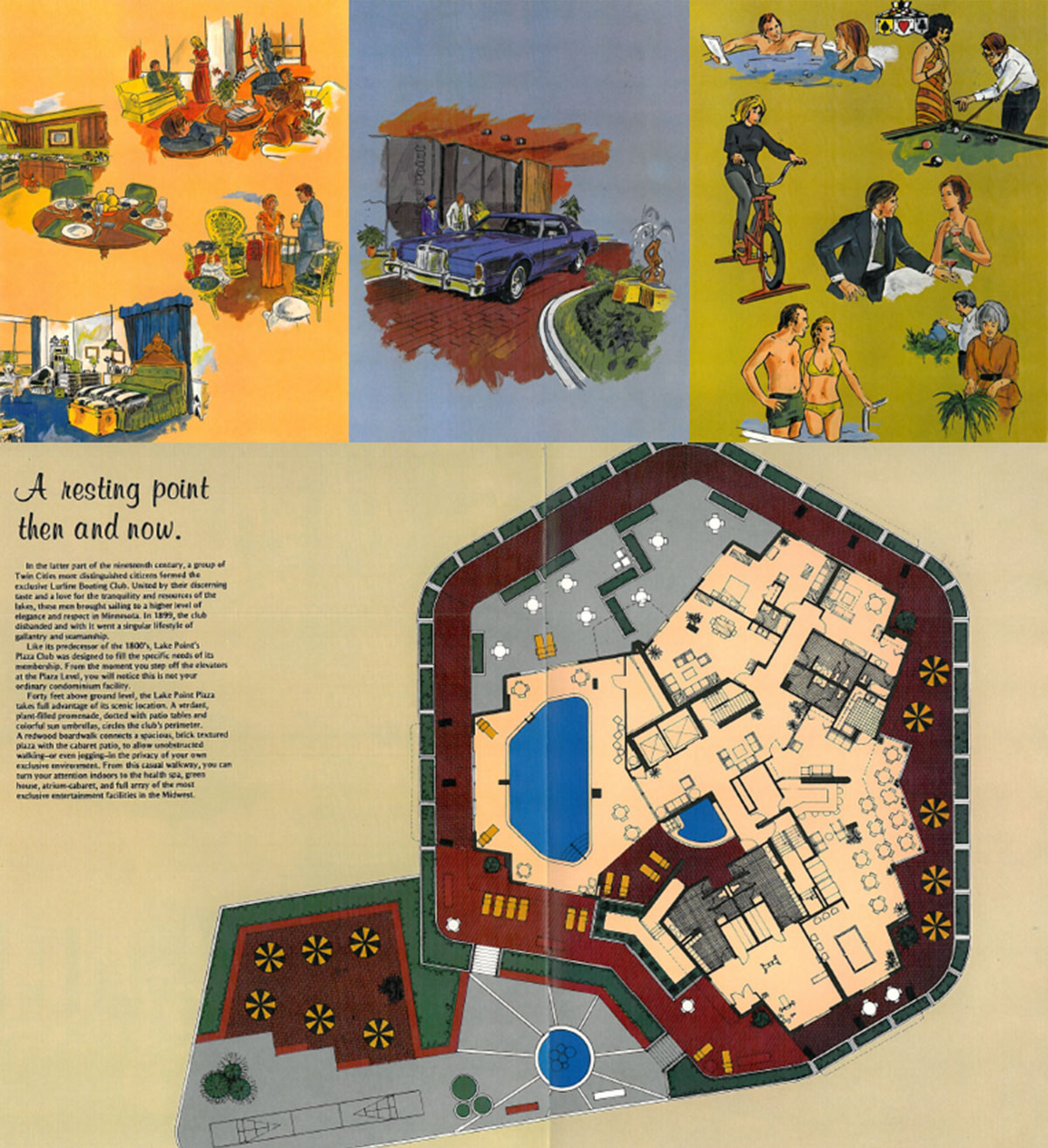 Among these firsts:
While meeting a wide range of development needs from Section 8 housing to luxury condominiums & mixed-use developments, the Boisclair Corporation established new standards in design, planning, and management resulting in innovative, award-winning firsts-of-its-kind recognition in both the community and/or the nation.
First in the United States — Acknowledged in the Congressional Record, Section 8 Leased Subsidized Housing Project located in Robbinsdale, MN built in 1974.
First in Minneapolis, MN – Lake Point Luxury High-Rise Condominiums gave validity to Boisclair as a trendsetting visionary, who recognized and followed housing preference shifts toward energy conservation, access to better transportation, and in shopping models & diverse cultural offerings within the city. Although a concept much taken for granted today, was considered radical when Lake Point was proposed and subsequently built in 1975.
First large scale mixed-use project with substantial housing component – Riverplace consisted of $120M housing, retail, entertainment, and office complex located on the east bank of downtown Minneapolis was featured in Urban Land Institute-11/1985, and also received worldwide recognition with its International Council of Shopping Centers Award for Innovative Design and Construction built in 1985.
First closing in the nation under HUD's new 221(d)(4) Pilot Program – Brooks Landing and Brook Gardens Apartments, Brooklyn Park, MN we completed in September 2019.
Boisclair Corporation's commitment is consistently grounded upon comprehensive research,
a creative approach to design and building techniques accomplished by strict attention to construction quality &
detail worthy of enduring for generations. Fifty years of success is attributed to Boisclair Corporations'
ability to adapt to market changes successfully.