New Project In Hapers Cove!
Harpers Cove consists of 57 single-family lots divided into two phases. The first phase of the
the development consists of 38 single-family home sites, and one lot for community space,
located both on the water and directly across the street from the lakeshore lots along the
the north end of the property. The second phase consists of 18 additional villas located directly east of the first phase of development.
The community is situated a ¼mile northwest of the Case Road exit on Highway 54 in Osage
Beach, Missouri. The northern property line consists of approximately 1350 feet of shoreline
in Harpers Cove. Along the lakeshore and accessible by a golf cart and walking path, 6
separate community docks consisting of a total of 52 dock slips for private homeowner use.
The 16 lakeshore lots and 36 2nd tier (22 SFR & 14 villas) lot buyers will have the right to
purchase a dock slip. The dock slip sizes range from 12' x 32' up to 16' x 48'
New Project In Costa Rica!
Currently under construction – completion ~ Spring of 2023
"Changing the Landscape of Secondary Science Education" involves connecting labs in US high schools to the future research taking place at the SOC Lab in Costa Rica: An effort designed to involve students in scientific discovery much, much earlier than our current educational systems allow.
The SOC lab provides for a 10-Day STEM Summer Science Research in Costa Rica. Today
more than 20 different schools and homeschool groups routinely send groups of 16 or more
students and their teachers to participate in the 10-day Tropical Field Research science immersion program in Northern Costa Rica. Upon completion of the SOC Lab; we will
be able to double the number of schools and students annually.
Our vision will not be complete until the Seeds of Change Tropical Research
Lab (SOC Lab) is complete."
Featured Projects
Drone footage of our new construction in Costa Rica
Images of our new facility under construction in Costa Rica
RF64 – Richfield (On 16th Avenue Between 63rd and 65th Street)
64 For Sale Townhomes
Completion Winter 2022
Developments
Project

Description

Location

Astor Place
44 Multifamily Units
Edina, MN
Andover Shopping Center
Retail – 135,000 Sq. Ft.
Andover, MN
Amorce I Amorce II
110 Senior Units, 60 Family Units86 Family Units
Brooklyn Park New Hope & Robbinsdale, MN
At The Lake Apartments
204 Multifamily Units
Plymouth, MN
Bloomington Associates
212 Senior Units & 94 Family Units
Bloomington, MN
BNR Partners
192 Multifamily Units
Red Wing, MN
River Falls, WI
Campus Partners, LLC
Historical – Mixed Use- Retail 3,000 Sq. Ft. 4 Multifamily Units
Superior, WI
Cedar Pt. II/Rya Apartments
237 Multifamily Units
Richfield, MN
Century Hill Townhomes
55 Family Units
White Bear Lake, MN
Culvers
Franchisee
Williston, ND
311 Kenwood
34 Condo Units
Minneapolis, MN
Robert & Lori Boisclair Tropical Research Lab
Colonial Libertad, Costa Rica
Galtier Plaza Towers – 46 Floors
Mixed Use Development – 450,000sf consisting of 500 condominium and rental housing units, 400,000sf office space, 120,000sf retail space and 1,000 stall underground parking garage
St. Paul, MN
Gianni's Steakhouse
Restaurant – Fine Dining
Wayzata, MN
Glen Condominiums
84 Condominium Units
Minnetonka, MN
Glen Lake Landing
97 Senior Units
Minnetonka, MN
Grain Belt Terrace
Historic Rehab of Grain Belt Office Building 150 Units of Multifamily Housing
Minneapolis, MN
Hampden Square Apts & TH
86 Multifamily Units
St. Paul, MN
Harpers Cov
32 Single Family Homes Sites, 14 Villas
Lake of the Ozarks, MO
Highlands Apts & TH
97 Multifamily Units
Bloomington, MN
Lake Point Condominiums
107 Condominium Units; overlooking Lake Calhoun – it is the City of Minneapolis' first major condominium hi-rise
Minneapolis, MN
Park Place Townhomes
36 Units / American Recovery & Reinvestment Act
Rosemount, MN
Provence Apartment Homes
156 Luxury Units
Burnsville, MN
Reprise Associates
256 Multifamily Units
Brooklyn Park, MN New Hope, MN Robbinsdale, MN
RF64
64 For Sale Affordable Townhomes
Richfield, MN
Riverplace
Mixed Use Development – 350,000sf consisting of 400 condominiums and rental high-rise housing, 200,000sf of office space, 100,000sf of retail linked by skyway and serviced with a 3,000 stall capacity in two underground garages
Minneapolis, MN
Robbins Landing Apartments
110 Seniors Units-Congressional Record – First Section 8 Building in the Country
Robbinsdale, MN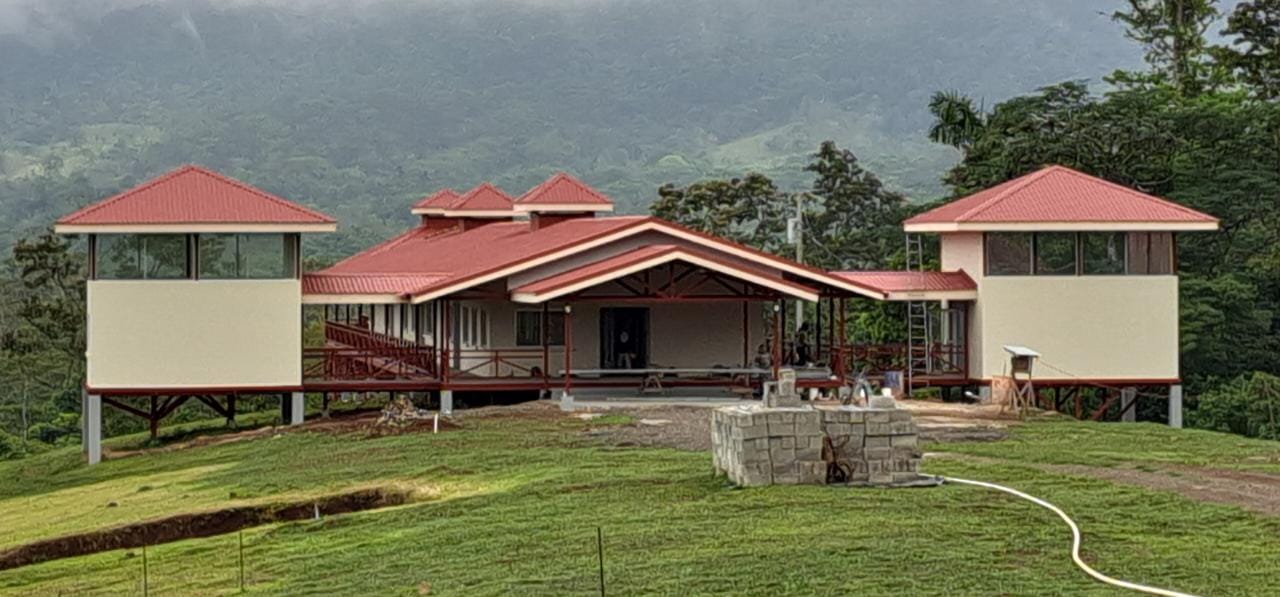 New Project In Costa Rica!
---
program in Northern Costa Rica. Upon completion of the SOC Lab; we will
be able to double the number of schools and students annually
www.soc-cr.org